A Cycling Classic that Every Cyclist Must Visit!
WHY CYCLE IN MALLORCA
Mallorca & Girona are the meccas of cycling in southern Spain.
(Our other cycling mecca trip to Italy: Mamma Mia! Italy Stelvio + Dolomitis)

Think cool weather (Oct-Apr) most of the year, smooth tarmacs, consistent gradients, challenging yet doable climbs, great accommodation & food.
(our trips avoid the peak tourist season from Spring in Apr through to Autumn in Oct).
Mallorca & Girona have no less than 14-16 fantastic climbs and routes to ride. Here at SCT, we have done extensive research work to shortlist the 6 Best Routes into our 10-day tour.
You Don't Want to Miss This!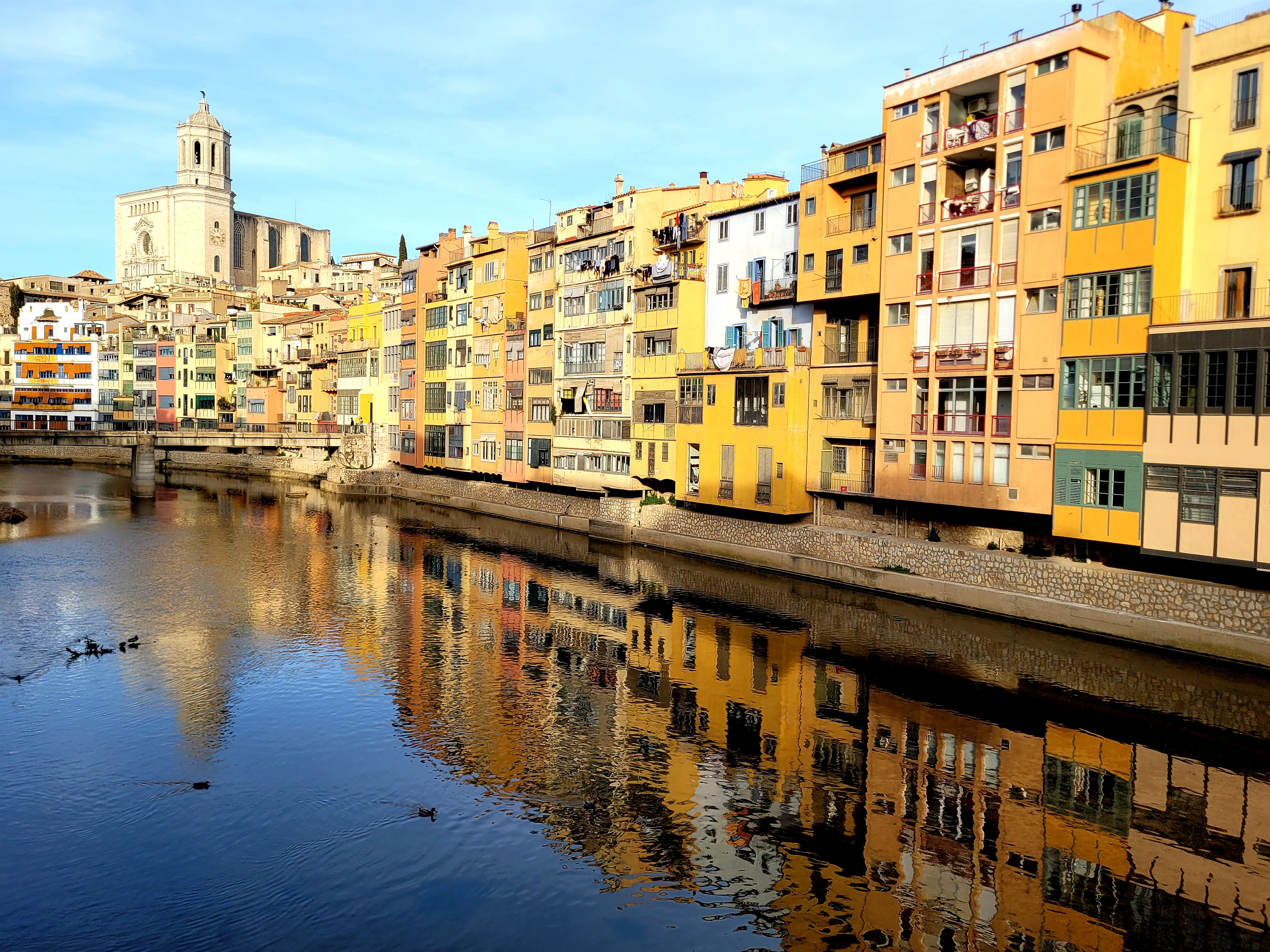 EAT, SLEEP, CYCLE GIRONA
When you mention Girona, you have already set yourself apart from the masses.
You have shown that you know about cycling and is probably an avid cyclist.
Apart from the sunny Mediterranean weather, good tarmacs and beautiful architecture, you are treading into the home of professional cyclists!
(Girona is the base for Lance Armstrong in the 1990s, as well as many professional cyclists)
Girona's has good tarmacs, and many of the roads are quiet with cyclists-friendly drivers. It also has a pleasant weather for cycling for most of the year. The scenery is impressive and offers excellent riding conditions
The city itself also is very cyclist-friendly, vibrant & beautiful
A medieval old town area where you find beautiful architecture with winding stairways, cobbled lanes, & thick stone walls. It is a pleasant thing to just to walk around and explore this town, even when you are not cycling.
With our specially crafted cycling program, SCT's Best of Spain Cycling - Mallorca & Girona guarantees to be "An Unforgettable Experience" for all cyclists!