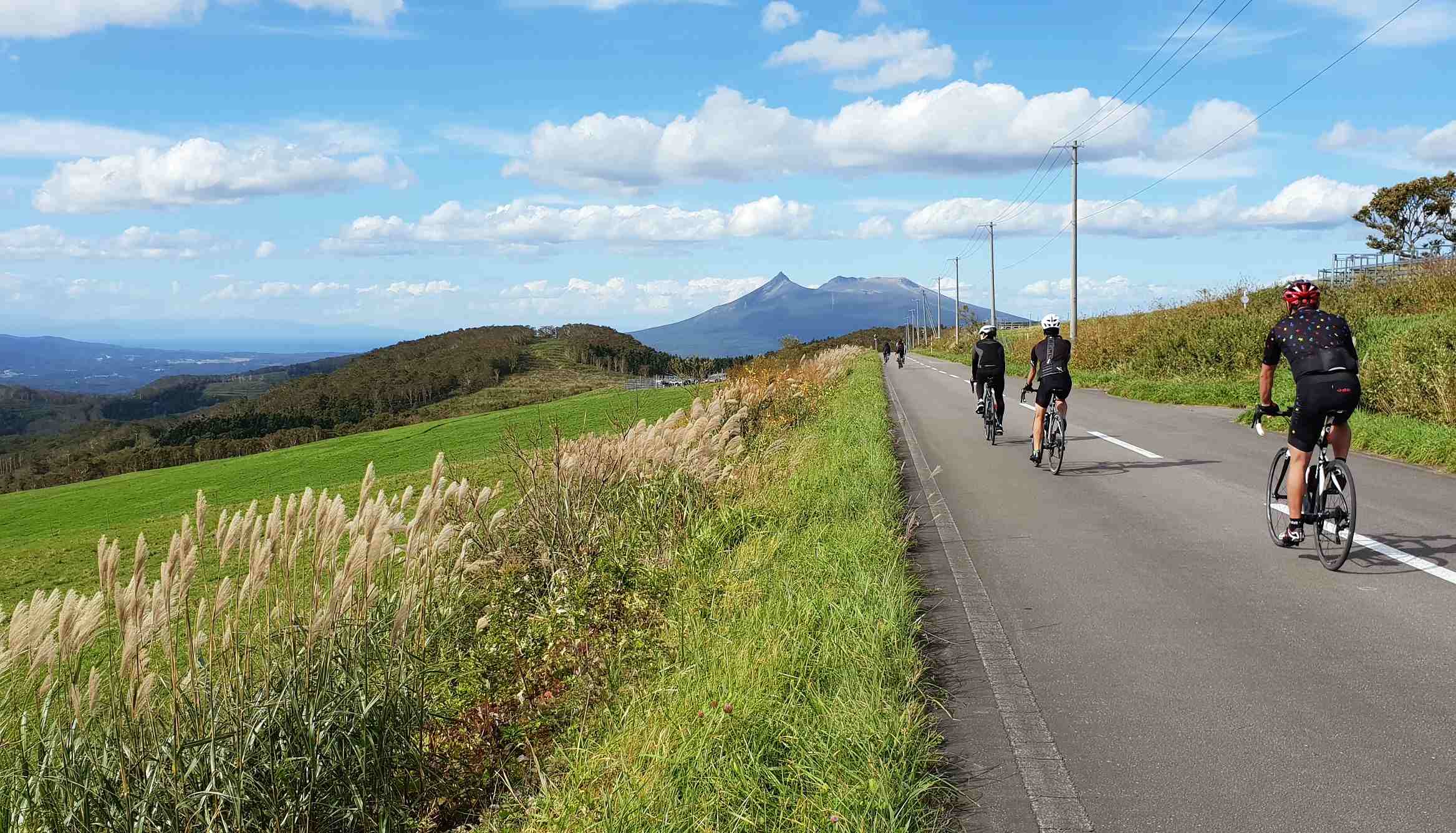 Hokkaido Best of Southern Gems (BSG) is a 7-day guided & fully-supported cycling tour that takes you to the south of Hokkaido including Hakodate, Niseko, Lake Toya & Mt Yotei area,
This sight-seeing cycling event takes you to the South Hokkaido region, where we spend 2 days cycling around Lake Toya & exploring Mt Yotei in Niseko. Lake Toya is a volcanic caldera lake in the Shikotsu-Toya National park. The stratovolcano of Mt Usu, together with another active volcano Showa Shinzan, lies on the southern rim of the caldera lake. You cycle towards the town of Makkari & Niseko for a close-up view of the pyramidal 1898m Mt Yotei.
The journey continuing southwards to Lake Onuma, a "quasi national park" known for its picturesque, island dotted lakes and majestic volcano, Mount Komagatake, an iconic mountain with a distinct sharp point. You cycle up to the lookout point from Kijihiki highlands for a stunning panaromic view of Mount Hakodate, Komagatake & Onuma lakes before ending the trip in the charming city of Hakodate.
It is definitely a fulfilling cycling holiday that caters to both the avid & intermediate cyclists looking for certain level of challenges, along with the ingredients of "must-see" sight-seeing stops. We also added a 1-day special cycling tour in Sapporo along Toyohira Riverside bike pathways to Ishikari coast.
This program is also highly recommended for those who are joining us to cycle in Hokkaido for the 1st time.