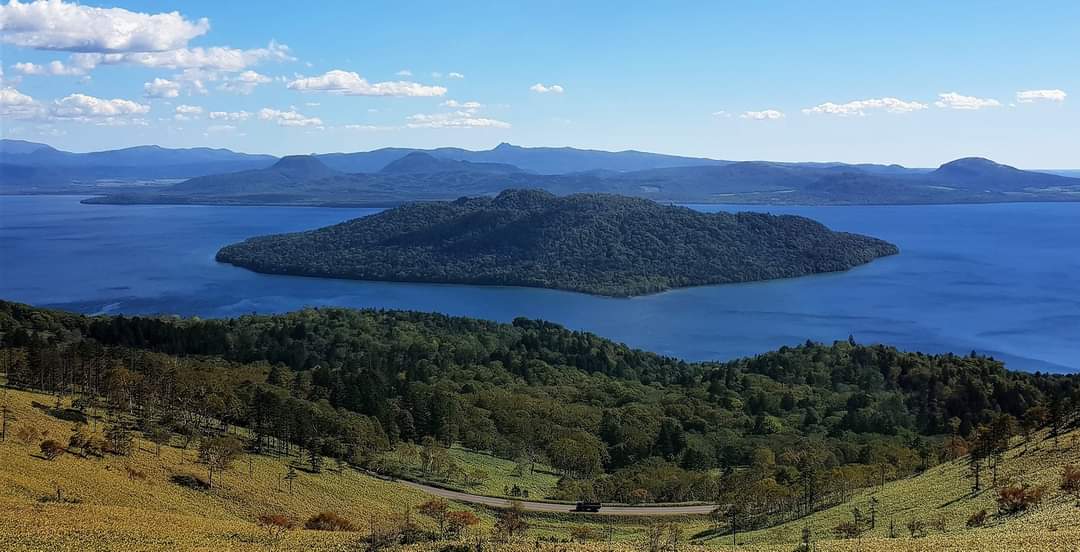 Hokkaido Panaromic Lakes & Ocean (PLO) is a 7-day guided & fully-supported cycling tour that takes you to the eastern region of Hokkaido including Abashiri, Akan-Mashu National Park & Shiretoko peninsular.
This cycling tour offers superb cycling on quiet countryside roads in the more remote parts of Hokkaido.
It is especially recommended for the experienced avid cyclists who prefer longer distance with some challenges of climbs.
You start from Abashiri, a city on the northeastern coast of Hokkaido, well-known for drift ice in the Sea of Okhotsk.
Over the next few days, you cycle inland towards Akan-Mashu National Park, well known for its three beautiful lakes: Lake Kussharo, Lake Mashu & Lake Akan.
Our itinerary covers the bigger eastern part contains Lake Mashu, Lake Kussharo, Mount Io (Sulphur Mountain) an active andesitic stratovolcano & the centrally located Kawayu onsen.
You cycle up the scenic vista point on top of Bihoro pass for a panaromic view of Lake Kussharo, the largest caldera lake in Japan to freeze over completely in winter.
The 2nd mountain pass takes you up to another vista point for a breath-taking view of Lake Mashu, a pristine caldera lake with deep blue water formed some 7000 years ago.
Our cycling route continues to Nakashibetsu, enroute to Rausu town along the coastal route. Here you stay 1 night before the final climb of the trip, 800m Shiretoko pass over 14km, for a nice view of Mount Rausu, a stratovolcano on the Shiretoko Peninsula. It is one of the 100 famous mountains in Japan
After this last climb, it is all the way downhill & flat as we complete the loop back at Abashiri along the scenic Sea of Okhotsk.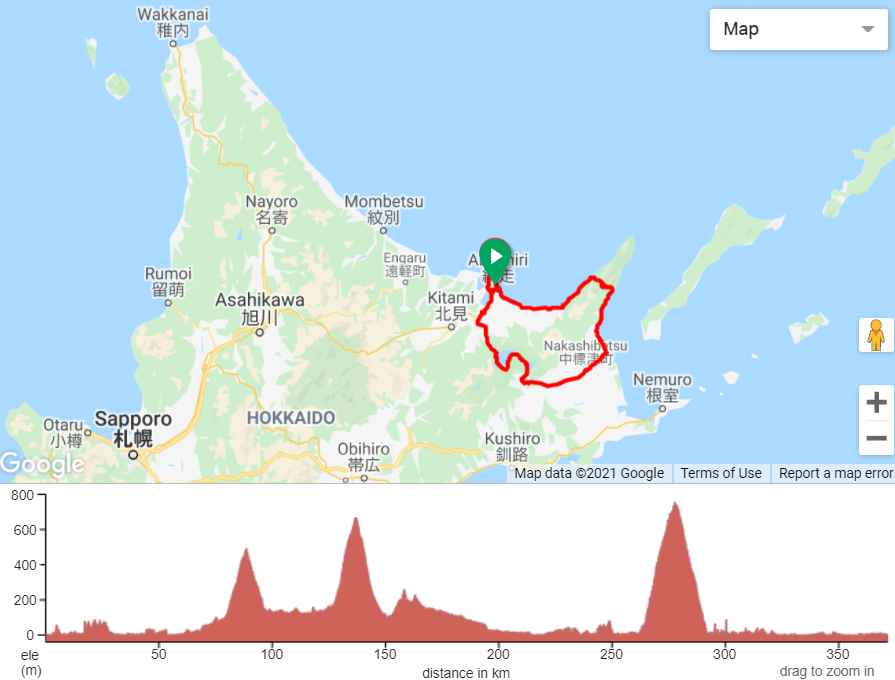 As with all our cycling tours, Hokkaido PLO comes fully-supported with our SSV (Support Sweeper Vehicle), following 100% behind the group. Daily accommodation is a balanced mix of hotels and Japanese-style ryokans for that traditional cultural experience, almost all the time with hot-spring onsens.
Our itineraries are meticulously planned and crafted with years of experience operating cycling tours directly.
Sufficient time has been taken into consideration for photos stops, lunch break, one morning & afternoon coffee breaks.