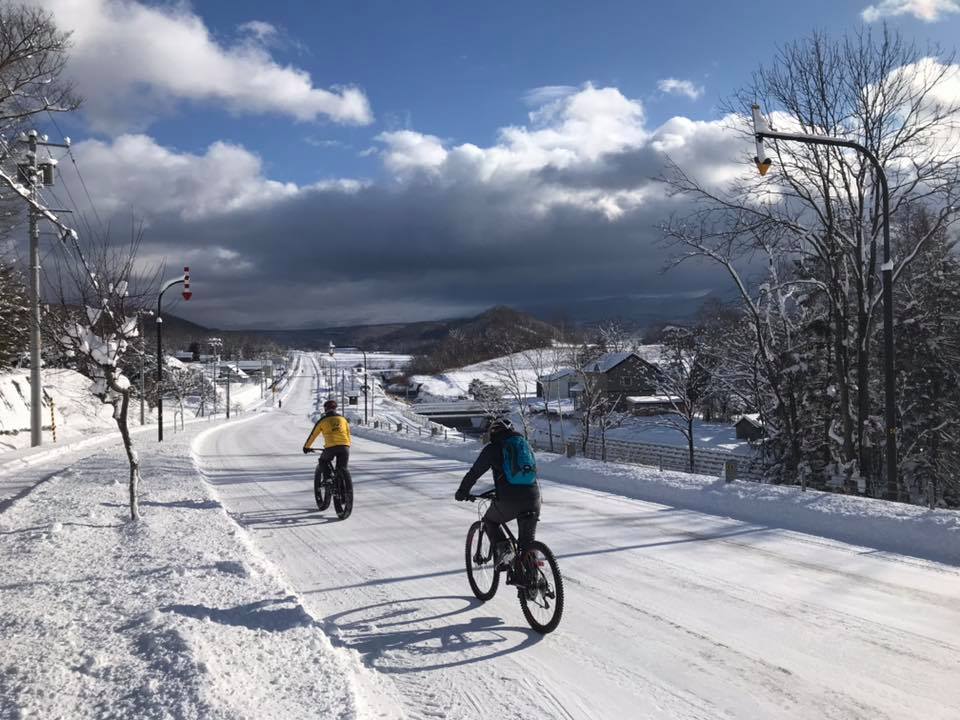 Hokkaido Winter Cycling is specially designed for you to experience snow cycling on mtb with special spikes tyres, among other popular winter activities including river kayaking, snow-shoeing, ice-swimming & ice-fishing.
This is a special program that we have created to offer a multi-experience in Hokkaido winter around the area of Shikotsu-Toya National Park. Lake Shikotsu is a caldera lake located to the southwest of Sapporo. It is the 2nd deepest lake in Japan, averaging 260metres with the deepest point at nearly 400m!
In this winter itinerary, you get to see the beautiful ice sculptures of the annual Shikotsu Ice Festival from late January to lake February.
Snowshoeing is a form of hiking using a special footwear for walking over snow. Snowshoes work by distributing the weight of the person over a larger area so that the person's foot does not sink completely into the snow, a quality called "flotation".
Ice fishing is the practice of catching fish, usually using a simple rod with lines and fish hooks through an opening in the ice on a frozen body of water.
Another activity is ice swimming, or simply an activity of swimming during the winter season, typically in outdoor locations in partially frozen water bodies.