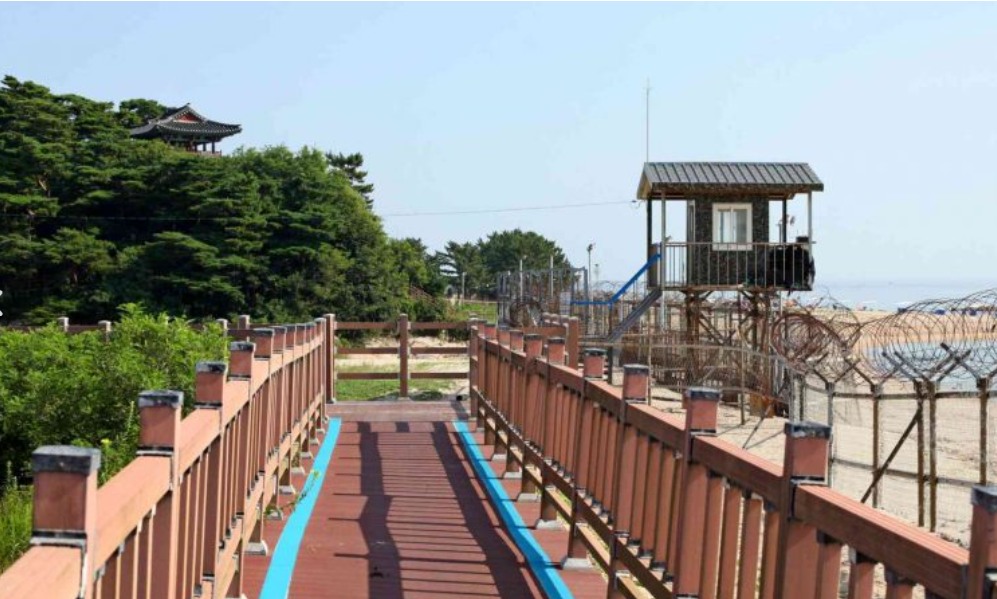 Ride along the Korean east coast from the south right up to the DMZ!
This journey follows the Gangwon & Geongbuk bicycle paths and ends at the Goseong Unification Observatory Tower, just outside the Demilitarised Zone (DMZ).
Starting from the south, we will pass quiet fishing villages, winding along the rocky coast lines which offers outstanding view of the Sea of Japan, as we make our way on The Romantic Road fo Korea through resort towns & beaches.
A challenging yet very rewarding journey sprinkled with a series of steep climbs awaits the avid cyclists.
It is recommended for experienced cyclists or if you have already done our Seoul to Busan 4 Rivers Bikepacking Tour.