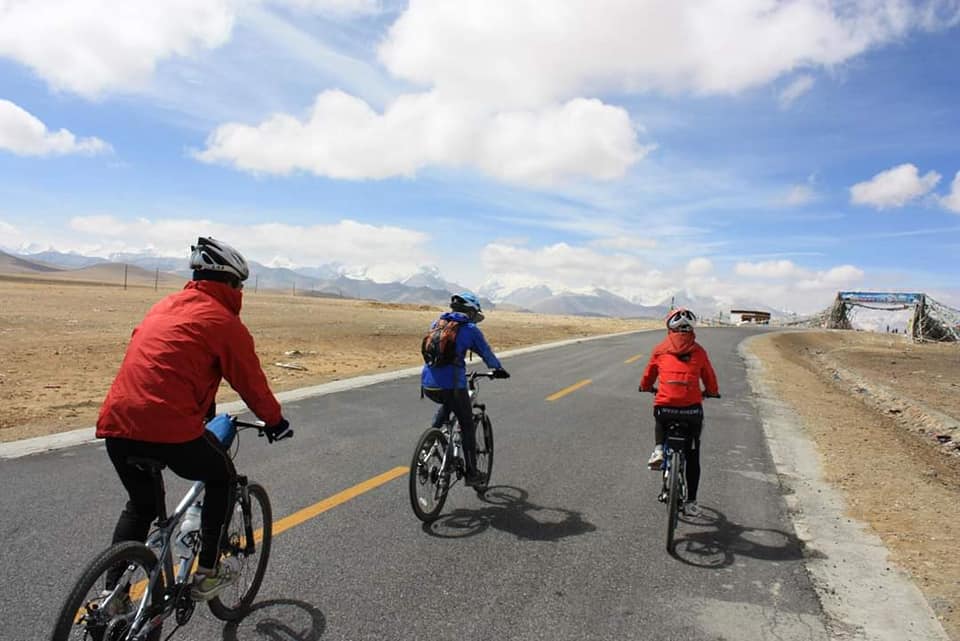 The Epic Journey to Qomolangma
https://youtu.be/cB-lY7Om7As
https://youtu.be/fJamOza4A8E

Experience of a lifetime!
This is a 10-day extraordinary cycling journey to see the world's highest mountain 8848m right before you - Mount Everest, or Qomolangma in Tibetan language.
We carefully design this cycling tour into a 10-day version, balancing between sufficient acclimatisation with lengthy trip, hence 70% cycling and 30% on vehicle. There is a seat for everyone on our passenger vehicles at all time.
Starting from Lhasa, the 700km journey entails scenic spots such as Yamdrok Yumso Lake, Karola glacier, several mountain passes in excess of 5000m, as well as cultural gems such as Potala Palace, Jokhang Temple & Tashilungpo Monastery just to named a few.
The main highlight is Mount Everest Base Camp (on the Tibet side), where you cycle right up to Rongbuk Monastery located at 5,150m and spend a night at Everest Base Camp, definitely an 'Out-of-this-World' experience in a lifetime!