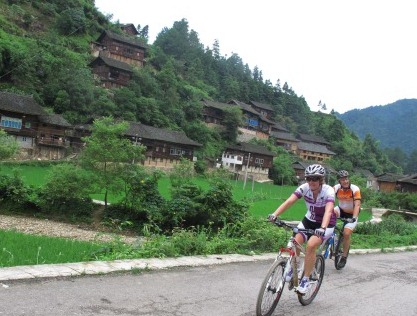 This customised tour is created especially for travelers who wish to see the best highlights of southwest China.
Instead of the usual sight-seeing tours with unpleasant shopping components, SHANGRILA ADVENTURE operates this unique customised program in the way we do it best, cycling-based holidays!
From the giant pandas of SiChuan to the limestone karsts of YangShuo, you embarks on the best-kept secrets of rural cycling that southwest China has to offer. This bike tour starts from the famous city of ChengDu, home of the giant Pandas.& the main gateway into west China.
From ChengDu, you will travel on an overnight train to GuiYang, where you will start cycling towards the scenic ethnic Miao village of XiJiang. The bike tour brings you to several ethnic minorities such Miao, Zhuang, Dong & Yao people.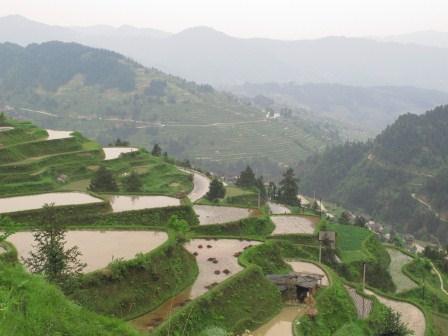 En-route, you ride on lesser traffic back-country roads, alongside rivers & streams lined with bamboo, meandering pass countless magnificent terraced rice fields along the way. All our accommodation are carefully chosen to be in clean & comfortable local guesthouses whenever possible. You stay within XiJiang Miao village, rustic ZhaoXing Dong village & ChengYang Bridge ancient town. There are plenty of opportunities to explore this off-the-beaten-track journey to appreciate their culture, colourful traditional costumes & unique architecture.
Definitely one of the best cycling tours in China!