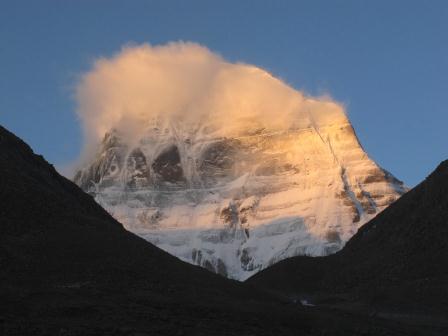 This is a western Tibet overland journey that goes deep into the remote areas of Ngari (A-Li), up to GuGe ancient kingdom ruins, BanGongCuo lake, Zanda clay-forest (TuLin), as well as Mount Kailash.
Western Tibet, or Ngari (阿里, A-Li) prefecture, is probably the lesser-travelled area of Tibet Autonomous Regionn(TAR). The Tibet-XinJiang Highway 209 (新藏公路) passes through this prefecture, linking Lhasa Tibet with Kashgar (喀什) XinJiang. The capital of Ngari is Gar (噶尔).SHANGRILA ADVENTURE specially customized this unique itinerary to cater to those who have already been to the more common and commercial areas/sights in Tibet, such as Lhasa, BoMi (波密) of Nyingchi prefecture (林芝), Shigatse (日喀则), Namtso Lake (纳木错) and even Mount Everest base camp.
If you want to see the much lesser-travelled areas of Tibet, where amenities are not yet well established, this is the program for you!Starting from the capital city of Lhasa in Tibet, our journey brings you westward towards Shigatse. Our first key stop is Lake Manasarovar (玛滂雍错), Lake Rakshastal (拉昂错) and Mount Kailash (岗仁波齐). This is the centre of the world for 4 religions (Buddhism, Hinduism, Jainism, and Bon).
Those who wish to do a pilgrimage trek (going around the mountain in a clockwise manner) of the 52-km circuit usually take 2-3days to complete.The overland journey continues to Zanda (扎达), to see the magnificent "clay-forest" (土林) and the ruins of ancient GuGe Kingdom (古格遗址) before arriving at Gar. There is a grassland 阿里草原 that is worth visiting as well. We have also included a 2-day off-track to RiTu 日土 to see BangGong-tso (班公错). BanGong-tso is a 150km, border-crossing high-altitude lake that stretches across China and India.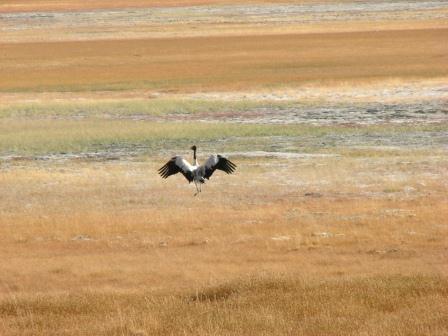 From Gar, we shall turn off to the northern route to enter in KeKeXiLi region (可可西里), or Hoh Xil, in Mongolian language. This is probably the least populated region in Asia, and the third least populated region in the world after Antarctica and northern Greenland. En-route, you may have the opportunity to spot wild animals such as chiru (藏羚羊), Tibetan antelopes native only to the Tibetan plateau, black-necked cranes (also known Tibetan crane), yaks, white-lip deer, wolves & donkeys.
Please contact us for more information on Tibet travel permit, Tibet train schedules as well as other services on Tibet customised tours & packages.